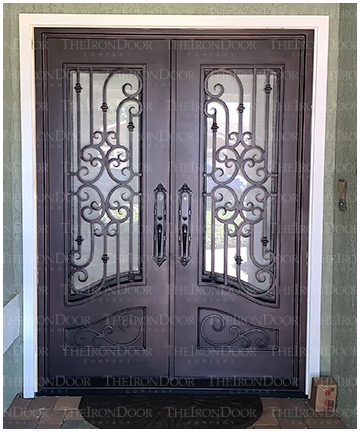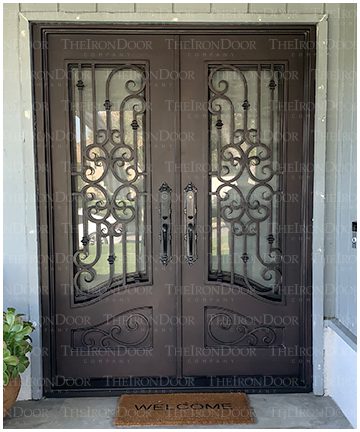 This door will give you the extra protection you want. With the scroll design center in the middle of the door. The kick plate finished with scroll design in the middle. The door will flow just right
in any home.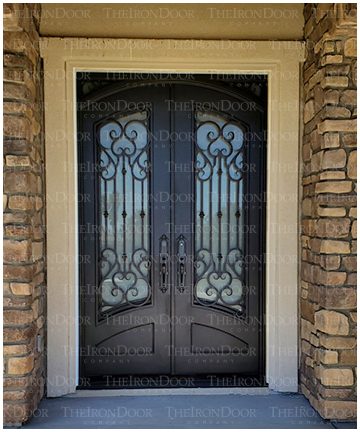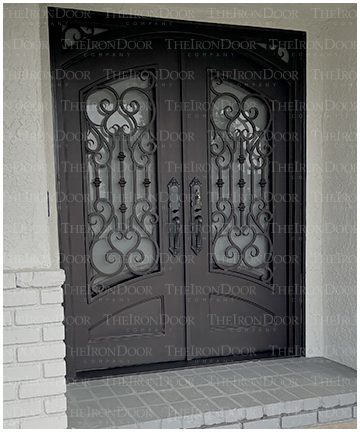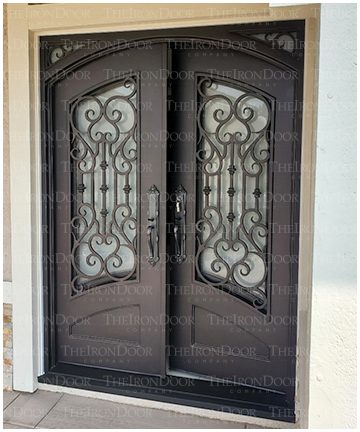 Our Venice design comes with a square door jamb finished with an arch opening. The Frosted dual pane glass will give you the privacy you always wanted with the option of opening the glass window. You will also see the corner windows on each corner that compliments the heart shape scroll design. Make no mistake this design will never go out of style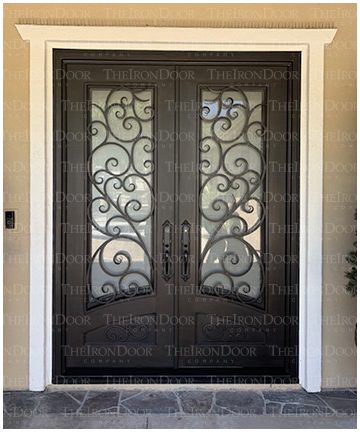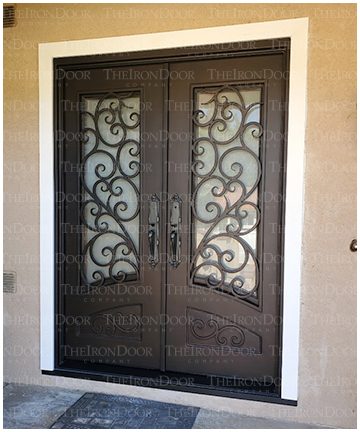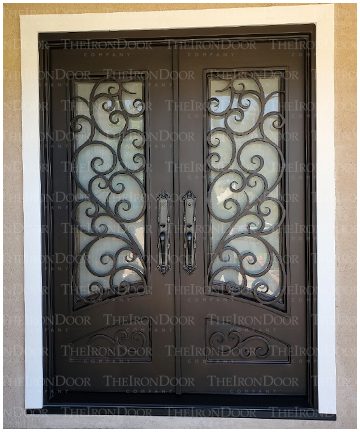 This door will make your home shine. With the elegant spiral scroll work design this door will definitely give you that protection you are looking for. With the arched kick plate that compliments the whole door. This door will have people talking.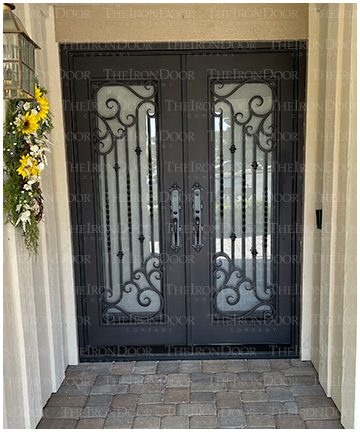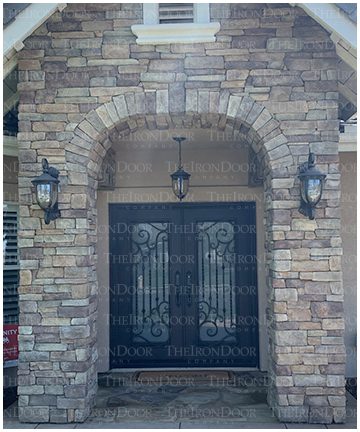 Our skyline design has scroll works with forged twisted rod that flow down. This design doesn't have a kick plate allowing light to enter your home. When you open the glass doors you will be able to enjoy the outdoors all while being secure. A design that has lasted centuries. you will love this door.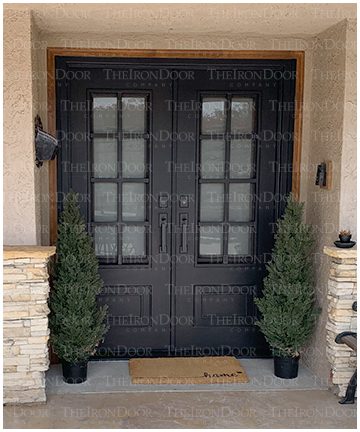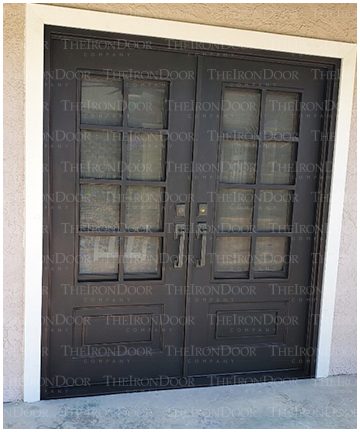 Not into scroll design this is the perfect door. Sleek lines that create a simple look yet sophisticated. The Santa Fe Design will bring you the tranquility you have looked for on your home. Open the frosted glass and enjoy the cool breeze.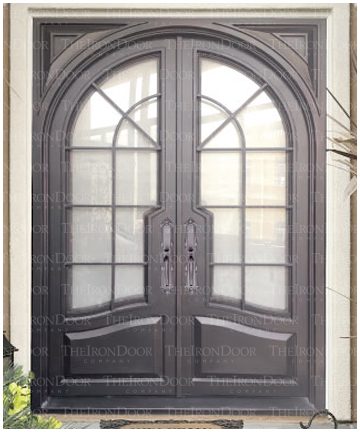 The Oasis design has an extravagant arched opening with clean and simple lines. If your looking to add more light without the busy scroll work this is the door for your home.
MAKE AN APPOINTMENT TO VIEW OUR DOORS